Reports: Chiefs won't franchise tag Brown Jr.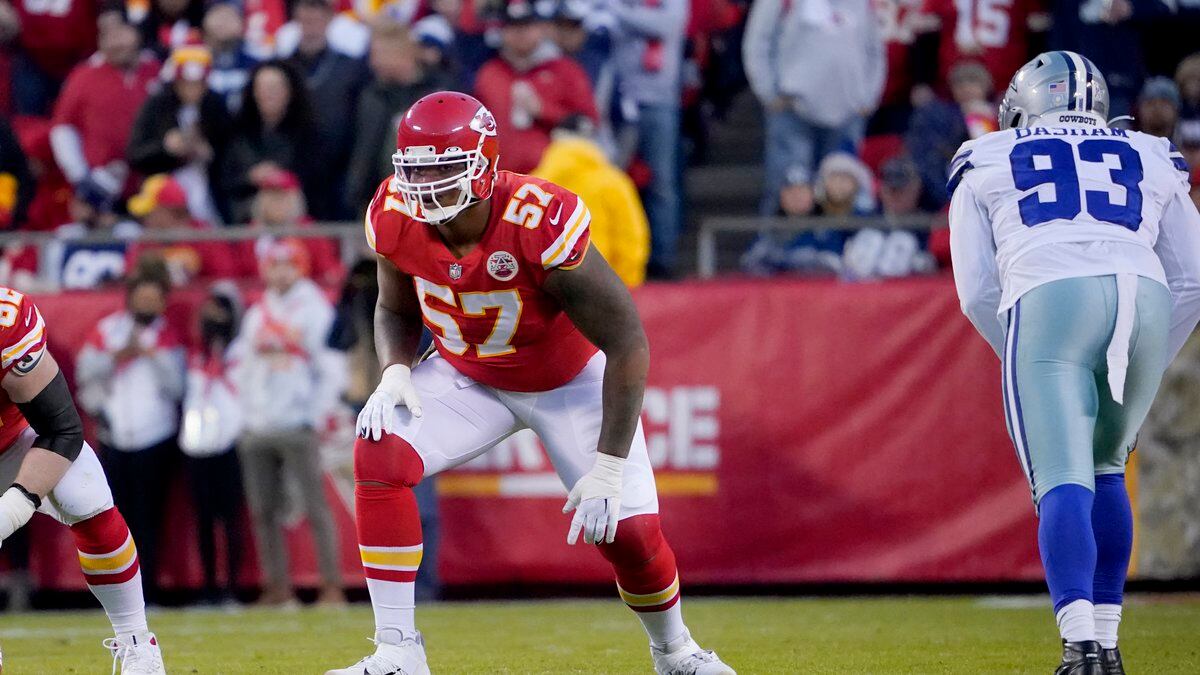 Published: Mar. 6, 2023 at 2:21 PM CST
KANSAS CITY, Mo. (KCTV) - The Kansas City Chiefs are seeking a long-term answer at the left tackle position. In order to do that, a report Monday from NFL Network's Ian Rapoport indicated that the defending Super Bowl champions would not place the franchise tag on 26-year-old left tackle Orlando Brown Jr.
"Kansas City can still work out a long-term deal with their standout LT," Rapoport wrote in a tweet. "But the tag number is too high. Brown could become a free agent."
The Chiefs traded for Brown Jr. prior to the 2021 season and gave up their 2021 first-round, third-round and fourth-round picks along with a 2022 fifth-round pick. In exchange, Kansas City got Brown Jr. and a second-round pick that turned into linebacker Nick Bolton.
The National Football League's Collective Bargaining Agreement says that a second consecutive franchise tag (Brown Jr. played the 2022 season on the franchise tag) must provide the player 120 percent of the previous season's salary. That means if the Chiefs had franchise-tagged Brown Jr. he would've made $20 million during the 2023 season.
If Kansas City and Brown Jr. can't come to a deal by the time the new league year begins (March 15 at 3 p.m. CT) he'll be set to become an unrestricted free agent. If Kansas City had tagged him, they would have had time to negotiate a long-term deal exclusively with him throughout the summer.
The upcoming NFL Draft in Kansas City April 27-29 could provide Kansas City the opportunity to find a long-term answer to protect quarterback Patrick Mahomes' blindside for the foreseeable future.
MMQB's Albert Breer said the Chiefs will "look at all options." The Chiefs hold the No. 31 pick in the first round.
Copyright 2023 KCTV. All rights reserved.