KCI adds first new airline to new terminal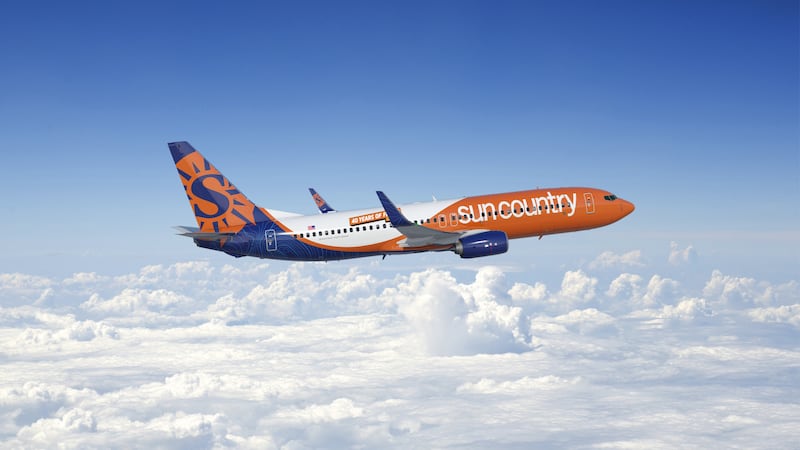 Published: May. 25, 2023 at 11:24 AM CDT
KANSAS CITY, Mo. (KCTV) - After announcing in November that Sun Country Airlines would begin serving Kansas City International Airport in May, the airline now has a start date for the launch of nonstop flights to Minneapolis-St. Paul International Airport.
KCI said Thursday that Sun Country Airlines will become the first airline to launch service at the airport's new terminal on May 28. The Minneapolis/St. Paul, Minnesota-based airline will offer seasonal service operating twice a week.
"It's exciting to welcome a new airline partner exactly three months after opening the new terminal," said Pat Klein, director for Kansas City's Aviation Department. "Sun Country's decision to add Kansas City to their growing network is a testament to the strength of the KC region's demand for travel and will bring more nonstop options to travelers looking to enjoy the Twin Cities during peak season."
Sun Country becomes the 11th scheduled passenger air carrier at MCI.
"We're thrilled to have Kansas City join our growing network and look forward to providing safe, reliable, hassle-free and affordable options for traveling this summer and beyond," said Grant Whitney, senior Vice President and Chief Revenue at Sun Country Airlines.
Copyright 2023 KCTV. All rights reserved.