Butternut Squash and Coconut Soup
Chef Maggie Norris, Whisked Away Cooling School
Ingredients
1 sweet onion, diced

4 cloves garlic, minced

2 pounds butternuts squash, cut into ½-inch cubes

6 cups vegetable stock

1 tsp. garam masala

1 cup coconut milk

1/2 cup unsweetened flaked coconut, toasted

Salt and pepper to taste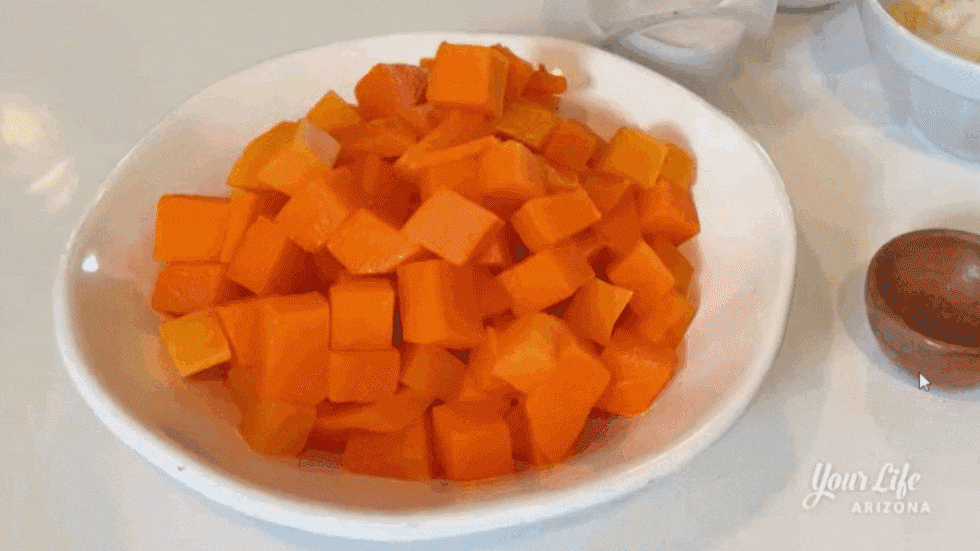 Instructions
In a large sauce pot, heat oil over medium-high heat. Add garlic and onions and saute until aromatic and softened. Stir in butternut squash. Cook with onions and garlic for a couple of minutes, then add the stock and garam masala.
Bring to a boil, reduce to a simmer and cook until squash is tender.
Using an immersion blender (or regular blender), puree the soup until smooth. You can also puree the soup in a blender. If your blender is not vented, work in batches. If it is (aka you have a Vitamix), pour the entire mixture in at once and blend until smooth. Pour the soup back into the saucepot.
Add the coconut milk and season with salt and pepper.
Transfer the soup to serving bowls and garnish with the toasted coconut.